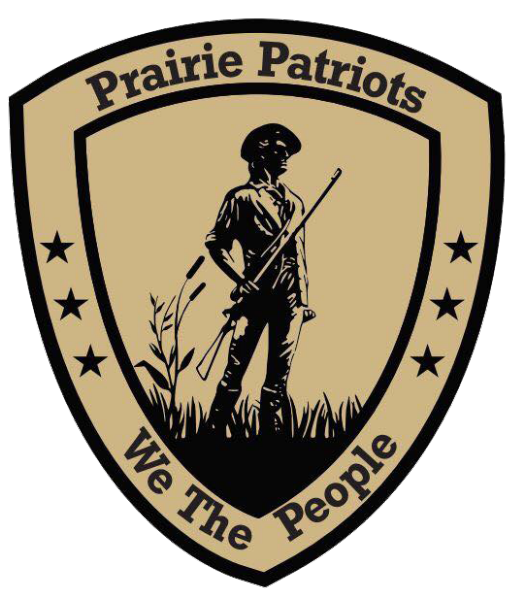 Prairie Patriots Net Script:
CQ<CQ<CQ
Good Evening and welcome to the Prairie Patriots net.
The Prairie Patriots net meets every MONDAY night at 8:30 pm central, 7:30 pm Mountain time. Prairie Patriots would like to thank SD Link for the valuable service they provide our communities throughout the state. The Prairie Patriots Net is approved and used with permission granted by the South Dakota Amateur Radio Council. This net is open to all amateurs, you do not need to be a member of Prairie Patriots to check in.
"Your NCS tonight is (YOUR CALLSIGN, NAME, QTH)" and I am activating the club call sign KEØQAN.
PRAIRIE PATRIOTS mission is to provide proactive training in disaster preparedness and provide responsive services by establishing community emergency response teams to serve in our community's time of need.
Prairie Patriots is an all-volunteer 501C3 Organization founded on the 4C principles of Conservative, Christian, Constitution, and Community. If Prairie Patriots mission sounds like something you would like to help support, please visit our website at www.prairiepatriots.org and our Prairie Patriots Facebook page.
Prairie Patriots holds monthly meetings at our National headquarters at 1000 N. West Ave. Suite 235 in Sioux Falls, SD in the Non-Profit Center.
Prairie Patriots Meetings are the last Sunday of every month at 2:00 pm. Our Membership to Prairie Patriots is free.
We are "Neighbor Helping Neighbor"
Before we begin is there any emergency or priority traffic?
When you check in, key up then wait one full second before starting to talk as there is some delay across the whole state with this many linked sites.
State your call sign phonetically, your first name and location, and if you have traffic for the net. Also, please mention if you are a member of ARES.
If you have traffic I will call for it at the end of check in in the order in which it was received.
Let's begin check ins now from A-L, M-Q, R-Z
"This is (your call sign) now securing the Prairie Patriot Net through South Dakota link and retiring the club call sign KEØQAN.
We'll meet again next week at this same time. This is (your call sign) now returning the repeaters back to normal amateur use.
73 and Good night.
(Your call sign) clear"